Forex Live Market Analysis 2010

Most Reliable Sport Betting Prediction
Make Huge Affiliate Commission with RSS Content
0

Comments
Published by KL Ocs Kid on Wednesday, August 15, 2007 at 9:43 AM.

Dieuze warning to Liverpool
Heat could affect Reds performance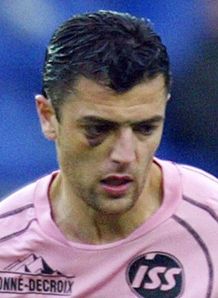 Toulouse captain Nicolas Dieuze has warned Liverpool that the heat could seriously affect their performance in Wednesday's Champions League qualifier.
Liverpool will face the French club at the hottest part of the day on Wednesday in the peak of the mid-afternoon sun.
With Toulouse arguably better prepared for the playing conditions already two games into their season, Dieuze says the advantage is definitely with the French side.
"Given how hot it will be, and the fact we have had more preparation time than them, we hope we can make them suffer," said Dieuze ahead of the third qualifying round first leg.
Result
Toulouse will have the added benefit of coming off the back of a tremendous win over French champions Lyon at the weekend.
Dieuze believes his side can produce "something special" in their first appearance in the competition in 20 years.
"We have great faith in our coach [Elie Baup], we will follow his instructions. Baup knows all about European football and he can guide us to something special."
Toulouse qualified for the Champions League in controversial circumstances as they moved from seventh to third on the last day.
They had a poor run-in, losing four on the trot but their luck turned on the penultimate weekend of the campaign.
The French side were awarded all three points in a controversial penultimate game of the season against now-relegated Nantes as their match was called off with four minutes remaining after a pitch invasion.
Winning their final game ensured a third place finish and qualification to the champions League for the first time in 20 years.