Forex Live Market Analysis 2010

Most Reliable Sport Betting Prediction
Make Huge Affiliate Commission with RSS Content
0

Comments
Published by KL Ocs Kid on Monday, November 12, 2007 at 5:05 PM.

Midfielder 'more relaxed' when he's in starting line-up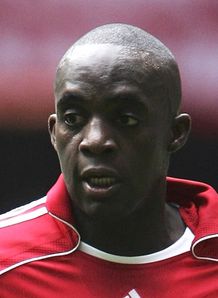 Mohamed Sissoko has revealed his frustration at Rafa Benitez's rotation policy at Liverpool.
The Mali born midfielder has started just six games this season after some disappointing performances.
He failed to feature again in Liverpool's 2-0 victory over Fulham on Saturday and he admits he finds it difficult to not play a part in the action.
"It can be frustrating," Sissoko told the Daily Star Sunday.
"I played a lot in my first season and then again at the start of last season before I got injured.
"I am more relaxed when I'm in the starting line-up. That's only natural."