Forex Live Market Analysis 2010

Most Reliable Sport Betting Prediction
Make Huge Affiliate Commission with RSS Content
0

Comments
Published by KL Ocs Kid on Monday, August 20, 2007 at 10:27 AM.

Benitez slams Styles
Rafa rants at referee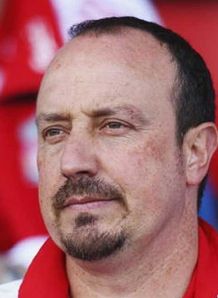 Rafa Benitez was left fuming by referee Rob Styles following Liverpool's 1-1 draw with Chelsea.
The Reds were denied a priceless victory after Styles awarded a controversial second half penalty for Chelsea.
Styles harshly adjudged Steve Finnan to have fouled Florent Malouda inside the box even thought it appeared that the Chelsea winger jumped into the Liverpool defender.
Bemused
Benitez described Styles' decision as "unbelievable" as Liverpool were forced to settle for a point.
"I think it was a mistake," fumed Benitez.
"It is unbelievable. How can you take this decision? It is unbelievable.
"A team that is working so hard how can you change a game like this?"
Asked if he challenged Styles about the decision after the match, Benitez said: "No. It is clear, he can watch the video. He may understand why we are so disappointed. Unbelievable."
Positives
Benitez took positives from his side's performance as Liverpool dominated for the majority of the proceedings.
"I think we had some chances against a very good team," added Benitez. "We know Chelsea is a very good team
"Clearly the game was under control but this kind of decision is something you cannot explain.
"Maybe he was under pressure all the time anyway I prefer not to say too much."
Benitez singled out Fernando Torres for special praise after he scored his first goal for Liverpool to fire them in front in the first half.
"I think Torres showed the qualities he has - pace and great finish it was really good," noted Benitez
"It is important for all the strikers to score but especially for Torres because people will stop him.
"He scored his first goal during pre-season and another goal at home it is very positive for him."